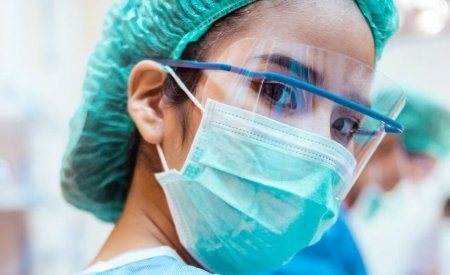 Supporting everyday heroes, then, now and always
We have proudly partnered with Martha Stewart, Dr. Mike and Dr. Bhanusali, and donated more than $600 000's worth of products to healthcare heroes to thank them for what they do for us, every day.
During these challenging times, healthcare professionals and frontline workers have continuously cared for all of us, through the ups and downs of a multiple-wave global pandemic.
We felt it was important to be conscious that such stress can have a tremendous impact on their mental health. Published in October 2020*, a study conducted by the Yale School of Public Health  reveals that the Covid-19 pandemic has had a very severe psychological toll on healthcare workers across North America — and suggested, for many, that the effects could be long-lasting.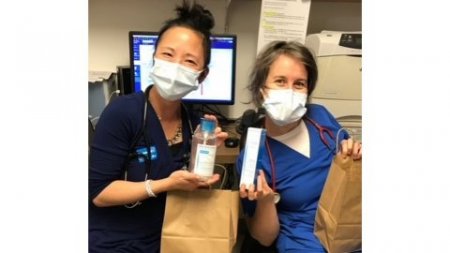 Apart from diligently following government health guidelines, it was difficult to imagine how we, as individuals, could have a positive impact on the lives of healthcare professionals. As a brand and community, however, we began discussing different possibilities, concrete initiatives, that could help alleviate some of their daily burden.
Alongside Martha Stewart, Dr. Mike and Dr. Bhanusali, we are proud to give back to our health care workers, by gifting well over 40,000 Bioderma products to different hospitals across the United States, including New York University Langone, Mount Sinaï, Stony Brook and Atlantic Health Hospitals. Our hope is that these products will contribute to bringing healthcare workers some joy and relief from their everyday duties. We want to let them know that as we stand behind them, they are not alone. Reminded them that we are all in this pandemic together, and that more than ever, we must support one another.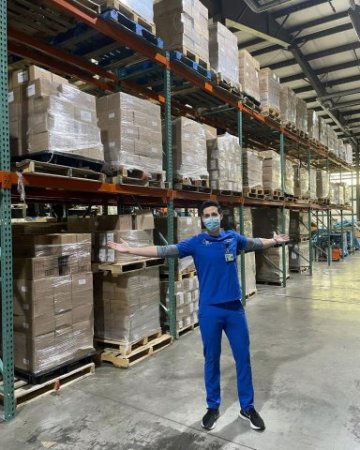 EVERYDAY, EVERY MOMENT, NAOS IS MOBILIZED!
Bioderma is a NAOS brand, based on the principle of Care First. As our parent company, NAOS is a purpose-driven company that places the value of caring for others at the very heart of what we do. Believing that small steps can lead to great achievements, Bioderma proudly takes part in in the #NAOSMobilization initiative – helping fight the spread of COVID-19 in whatever way we can!
As of last year, NAOS has mobilized to keep producing and delivering hygiene and moisturizing products to hospitals and major medical clinics in the United States, particularly in the states of New York and New Jersey!
As we work alongside our communities, healthcare professionals, caregivers and pharmacists, we are attentive to the needs of partner hospitals. We have coordinated with medical doctors, all of whom are women and mothers, to donate over 15,000 cleansing and moisturizing products to over 15 health facilities, including BronxCare Hospital, Montefiore Medical Center, White Plains Hospital and NYC Health + Hospitals/Elmhurst.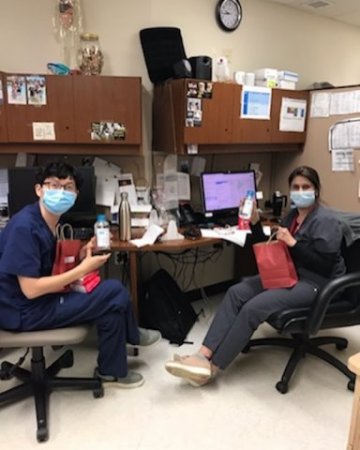 We have adapted our production lines in Aix-en-Provence to begin manufacturing antiseptic hydro-alcoholic gel that will be donated to our community of health care professionals.
A total of 64,000 alcohol-based sanitizers will be donated across Italy, Spain and France, in those regions hit the hardest by COVID-19.
More than 5,000 products necessary for hygiene and hydration were gifted to caregivers in Nantes, and to hospitals in France.
NAOS also ensured the donation of 3,500 FFP2 masks to hospitals in the southern region and 50,000 additional masks are to be given.
We also mobilized to improve access to knowledge, and we are committed to research with the financial support for a doctoral student seeking therapeutic approaches to prevent or alleviate pathologies related to COVID-19.