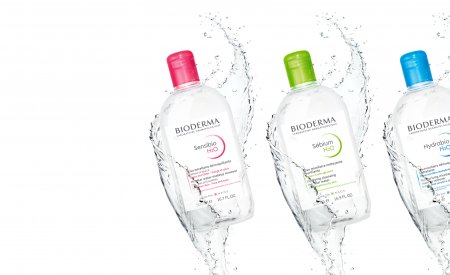 Choose your dermatological cleanser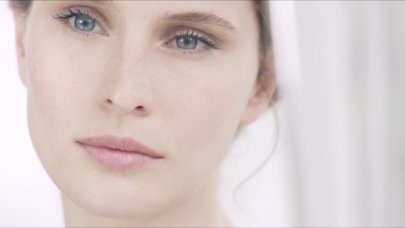 Micellar water removes all traces of make-up, sebum and various other impurities without stripping or damaging skin, all in one step.  Micellar water is perfect for your daily cleansing routine. Use in the morning and at night to gently cleanse while respecting even the most sensitive epidermal skin.
It works especially well for people with sensitive skin for whom even rubbing with cotton wool can cause irritation. 
Laboratoire Bioderma has designed specific micellar solutions based on what each skin type needs. They provide perfect tolerance and optimal comfort for all skin types :
 
Sensibio H2O for sensitive skins

Skin is soothed and less irritated
 

Sebium H2O for oily skins

Skin is purified, cleaner and smoother
 

Hydrabio H2O for dehydrated skins

Skin is soften, suppler and hydrated
Morning and/or evening – 7 days a week
STEP 1 : Soak a cotton pad with Sensibio H2O.
STEP 2 : Gently cleanse and/or remove makeup from your face and eyes.
STEP 3 : No rinsing required.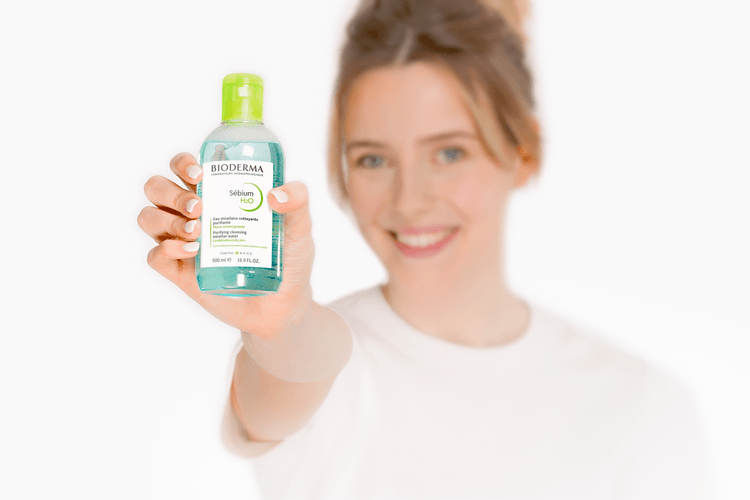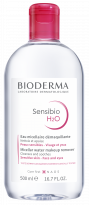 Leave-on daily cleanser
Sensitive skin Normal skin
Micellar Technology
Sensibio H2O Micellar water
The cleansing and soothing care formulated at skin pH to reveal your pure skin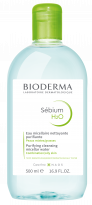 Leave-on daily cleanser
Combination to oily skin Oily skin, prone to irregularities
Micellar Technology
Sébium H2O Micellar water
Purifying, dermatological micellar water that cleanses the skin by effictively removing dirt and makeup.